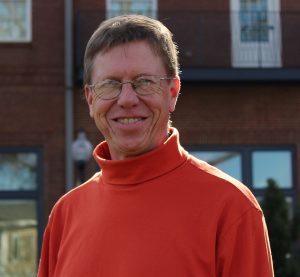 If you look on the website and the information that we publish about the church, you will notice that we have several ministers but only one pastor. That is because at Allison Creek Presbyterian Church (ACPC) we believe that it is the members of the church that God has called to serve God in the community.
My role as pastor is to help coach the ones God has called and to allow God's spirit to move them into greater service and discipleship. My role is simple and I like it that way. I also appreciate the relaxed atmosphere here where I can be accepted as "Sam" and not feel as though I have to pretend to be someone I am not.
At ACPC we believe that God has equipped each person to serve God with their gifts. It is the role of the church to provide a place for people to discern those gifts and use those gifts in a manner which is pleasing to God. It is my role as pastor to assist in this process.
I am a native South Carolinian. I grew up on a dairy farm about 5 miles outside of Columbia. Growing up on a farm only 5 miles from the city meant that I was exposed to two worlds. I learned to appreciate the hard work of my father's profession and to relate to persons in agribusiness but also to express myself through relationships with friends from suburban Columbia. My background prepared me well to pastor a historically rural congregation now serving the exurban population of Charlotte.
I am a lifelong Presbyterian. I was raised in the Trinity Presbyterian Church in Columbia where I learned from my parents that faith in God was not a Sunday only event. It was through my family and church that I learned the biblical stories of God's tremendous love for me in Jesus Christ and where I came to accept this for myself.
In my sermons I seek to be relational. I believe that church should be a place where we can really struggle with the hard questions of life and ask God for guidance. We may not always find the answers but at least we should feel like God and God's people have heard our cries, petitions, and thanksgivings. Church should be a place where we feel we can be accepted and nurtured even if we have tremendous doubts.
I am married to Kathryn.  Kathryn is the Director of Christian Education at Unity Presbyterian in Fort Mill.  We have three children: Rebecca is a college graduate living now in Virginia, Mary Kathryn is a student at Wofford College, and James is a high school student.
Please contact me and I would be more than willing to answer any questions you may have about Allison Creek Presbyterian Church or direct you to someone who can.