From the Pastor's Desk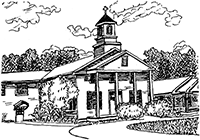 Dear Friends,
I am looking forward to a conference that I will be attending from October 3-6 in Estes Park, Colorado. I will be in a beautiful place during a great time of year but, more importantly, I will be learning a great deal about inter-generational Faith Formation.
Over the past few weeks we have been experimenting with a new inter-generational model of Faith Formation on Sunday mornings. In this conference I will be exposed to others who are trying this same experiment. I will hear about successes and failures. I will then be able to share this information with the congregation on my return.
We are setting aside Sunday, October 16th as a time to share a meal together and talk about our next steps in Faith Formation. This is an exciting time as we open ourselves up to what God is revealing.
The Session has also begun a process to review the worship that we offer to God. It's important to constantly evaluate and re-evaluate to be fresh, relevant, and faithful. We have just begun the process and will be seeking additional input and ideas. Please be in prayer for the Session and congregation as we listen to what God is revealing.
I am thankful to be a part of a congregation that is willing to be open to what God is seeking for us to see and experience.
Peace, Sam
---
Devotion: Matthew 15:29-39
We may be familiar with a similar story where Jesus fed 5,000 men plus women and children with just 5 loaves of bread and 2 fish. In this story, Jesus feeds about 4,000 men plus women and children with 7 loaves of bread and a few small fish. This second story is almost identical because once again Jesus feeds the huge crowd and he has leftovers.
Why does Matthew record both of these very similar stories? One has to assume that Matthew wants to be sure we understand that Jesus provides all that we need with so little. Both of these stories emphasize big crowds and abundance of grace.
As we approach World Communion Sunday we can be reminded of God's abundance of grace. On this day we celebrate how God's love is extended to everyone around the world. God's grace isn't an American thing. God's grace is universal.
Questions:
How have you witnessed God's grace?
How have you seen God provide in abundance?
How can we share the leftovers that God provides?