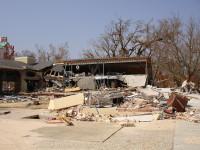 We care for others by:
Mission trips. We have sent teams to Mississippi for hurricane recovery and other mission trips to various locations.
We volunteer with Habitat for Humanity and host the Habitat Caravaners once a year in our parking lot.
We participate in the 4 Major Offerings of the Presbyterian Church (USA):

One Great Hour of Sharing (Easter),
Pentecost,
Peacemaking (Oct.),
Christmas Joy Offering.
We collect Dimes for Hunger quarterly for Providence Presbytery Hunger Program.
We hold an American Red Cross Blood Drive twice a year.
Further information on Mission and Outreach at Allison Creek Church.